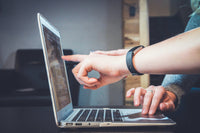 Transport and Logistics Consulting Services.
- Audits
-Analysis
- Legally Compliant
- Training
- All Services
Book Now
At ADTA Consulting Services we are committed to the highest standard of tachograph analysis, training, and more.

Our specialised software enables us analyse digital data to give our clients the most accurate and, more importantly, bespoke reports within the industry. Our focus is on the highest level of customer care; bringing over 23 years of consulting and analysis experience within the transport industry.
As a company that moves with the times, we always aim to provide everything that the transport industry requires and encourage clients, old and new, to use us as their one-stop-shop.

✔ Over 23 years of expertise in transport industry consulting and analysis
✔ Highest standard of Tachograph analysis training
✔ Specialised software to process digital data
✔ Simple and easy to use
LOGISTICS AUDIT
It is essential that all your systems and procedures in line with your undertakings are robust enough to satisfy the Enforcement Agencies that you should hold an operator's license.

We carry out full and partial audits of your current procedures and will make recommendations on how to improve them, if necessary.

Book in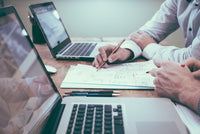 Audits
Our audit will provide you comprehensive checks on your current systems in place to manage your drivers and vehicles. Whether you are running analogue, digital or mixed fleets these audits are tailored to suit your business requirements and detailed reports are generated to how efficiency of your compliance and procedures.
✔ Checks on driver card, charts and vehicle unit data downloading
✔ Evidence of inspection and calibration planning
✔ Chart analysis systems are in place
✔ Checks for adequate systems to deal with errors and infringements
✔ Driver licence and Driver CPC checks
✔ Audits covering more than just your tachograph systems are also available, carried out by our trained experts. Reports are generated are presented on completion.
ADTA specialise in customised preventative maintenance audits, CVRT inspection and reporting for almost every need. Keeping your commercial vehicle roadworthy' and to help commercial vehicle operators and drivers know how to make sure their vehicles and trailers are;
✔ Compliant with the latest legislation
✔ Reduce the risk of defects that could cause accidents
✔ Save money on costly repairs that occur when defects are left unattended
ADTA's Health and Safety audit involves collating information on the efficiency, effectiveness and reliability of the health and safety management systems in place and drawing up plans for any corrective action required.  
✔ An assessment of the organisation's safety management system. 
✔ A review of all relevant documentation.
✔ Interviews with key personnel
✔ Walk-through inspection
✔ Preparation of a report of finding
When an industry is facing staff shortages, it can be tempting to take shortcuts or lower standards of expectation from new entrants to the sector. This is something we cannot afford to do as we fight the shortage of HGV drivers in Ireland & EU. Identifying suitable candidates for development as successful truck or bus drivers is not as simple as reading application forms. The key attributes may not be apparent during interview. Have the applicant demonstrate basic skills during a second interview will be key to successful recruitment.
✔ Make driver assessments and training part of the organisation's overall policy and procedures. 
✔ Good driver assessment and training does not just focus on driving skills, but also on driver's attitudes, knowledge and understanding of how they can manage driving risks.
✔ It also aims to ensure that drivers are aware of vulnerable road users, especially pedestrians, cyclists, and motorcyclists.
✔ It is important to identify which drivers are most at risk and why, so that the most appropriate intervention can be delivered.
✔ Accident risk varies, depending on the amount and type of work-related driving, vehicles, driving skills and attitudes, age, gender and personal characteristics.

PARTICIPANT GUIDELINES

Tachograph Audit Analysis

✔ Company Card 

✔ Driver Card 

✔ Identify current Download Tool 

✔ PC

✔ Wi-Fi

✔ Post 1st May 2006 vehicle

Preventative Maintenance programme

✔ Details of current system in place 

✔ List of vehicles & Trailers

✔ List of drivers 

✔ Details of work carried out 

✔ Daily walkaround procedures

Health & Safety

Please ensure on site calls will require confirmation in writing by email that all Government guidelines are being complied with prior to our consultants arriving on site.
Availability:
➡ Our courses run throughout the year. It is recommended that you book at least four weeks in advance, as all dates are on a first come/first served basis. All bookings are subject to availability.
Cost:
➡ Individual and group bookings available please call for detailed pricing.
Contact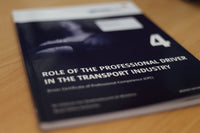 OUR BOOKING PROCESS:
To book a course you can book online simple and easy transaction Book Now or by calling (044) 934 5740 or by clicking the to buy online using a credit or debit card though our PayPal portal.
(You do not have to have a PayPal account to use this portal, you can check out as a guest)
We will then send you a Confirmation Email and booking information to you or directly.
All courses must be paid for in advance to secure your place and we require a minimum of 48 hrs notice of a cancellation or fees may apply.