Transport Managers CPC

Online Transport Managers Course 2023 commenced in June 2023 catering for the Exam on July 5th 2023

Our next TMCPC Course commences in September 2023 sign up now at the link below

100% pass rate on 2022 first Online TMCPC.

Contact us now for a detailed timetable.
Training & Consultancy

Do you require training, but have a busy schedule and want to work at your own pace?

Online ANYTIME training at ADTA provides a convenient and flexible eLearning option.
Blended learning

An approach to education that combines online educational materials and opportunities for interaction online with traditional place-based classroom methods. A flexible way of completing your course of study, combining online aspects with in-classroom
Digital Tachograph

Our Data Experts will be happy to discuss your requirements. ADTA provides Digital tachograph downloading tools for sale and equipment to read and analyse digital tachograph drivers hours and vehicles.
Industry Experts

We have experienced qualified professionals with over 20 years in the industry specialising in providing driver training in both Haulage and Bus operations.
Accredited

Fully compliant MSc , BSc and approved with CILT, RSA, HSA and Dept of Transport. Specialise in providing driver training in both the Passenger and Haulage sectors of Transport Industry.
BOOK TODAY
Select the course from the calendar below, click on the link and fill in an application.
You will then receive a booking confirmation email where you can select your payment options.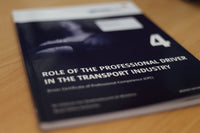 LEGALLY COMPLIANT
We provide all logistics organizations with tailored, bespoke and expert advice on how to promote a successful, fully complaint business and always developing strategies to increase staff performance and optimize services!
MORE INFORMATION
CONSULTANCY
We overhaul existing transport practices and guide companies step by step on how to develop and most importantly, maintain a smooth running transport operation that is fully compliant thus removing the associated stress, worry and financial implications.
MORE INFORMATION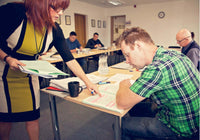 Features:
✔ Rich Student Environment
✔ Optimized For All Devices
✔ Industry Leading Completion Rates
✔ Resume On Any Device
✔ Easy Course Navigation
Contact Us Now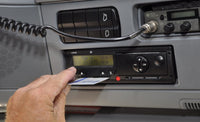 ADTA Testimonials:
Hi Yvonne,  I would like to thank you for getting me a
place on the module 1 so swiftly. 

Christy the tutor on the day was an absolute gentleman. The
experience and knowledge he had was brilliant. The way he interacted with all
of the class was great. A gas ticket. 

That's the way courses should be delivered. 

Well done to your company and thanks again. March 2023

Danial Fitzpatrick Carlow
Thank you all so much at ADTA for all the years of keeping up my CPCs.   I have been unemployed-redundant / retired for the last two years and for the present quite happy been retired. I will be seventy next birthday and think it is time to hang up the towel.  I have enjoyed my late career as a driver and an instructor for all classes Motor bikes to Artic.  I was privileged to have been the Skid Car trainer. I was given further intensive training while being employed with Reynolds Tankers over a ten-year period.  The European Artic Tanker Rollover course was exceptional.   

I also hold the Advanced Driver in all classes. I have always wanted to become an and instructor/trainer again after I retired and pass on all my knowledge and knowhow. 

Again, thank you all, the lecturers, and the office staff.  

Please give a special thanks and congratulations to Yvonne for getting ADTA to where it is today.

Cheers All……   Stay Safe
23rd July 2020. 





Thanks Ivor
Transport Managers CPC
I chose to use ADTA for my tuition for the TMCPC Course and exam as i have previously used them for cpc training and found them very good.
Coming from a background with no history or experience in transport management i was a little apprehensive , Yvonne talked me through what was involved in the course and gave me great reassurance and confidence. I could not recommend Yvonne highly enough as a tutor as she was very helpful, straight to the point and left no stone unturned in our exam preparation.
' A daunting task made simple by a great Tutor. Niall M


NiallM
I chose to take my TMCPC in Passenger Transport Management in Ireland because I wanted to take the course and exam in the English language. From my very first contact with ADTA, Yvonne was informative, professional and nothing was too much trouble. She personally contacted the exam board to check if I was eligible to take the exam as my company is based in France. Throughout the (online learning) course Yvonne was knowledgeable and engaging. I felt completely supported and Yvonne answered emails and marked practice papers very promptly and gave excellent feedback. I would wholly recommend ADTA to anyone, particularly EU based people/companies that would like to take their CPC in English.


Éabha Murphy
West Coast Transfers, France
https://westcoasttransfers.com



Author's name
Yvonne

" Big Thanks to the ADTA Team on their tuition to help me complete and getting me prepared for the exam. Yvonne covering this course online was brilliant throughout and a first for me in completing a course online due to the Pandemic. in completing this course and successfully passing the exam it has brought me onto the next step in my career in a fast expanding industry that can be quite demanding at times."

Thanks Yvonne and Everyone in ADTA

Andrew DPD Group August 2021
Yvonne

A massive thank you for getting me through the TM course! As
someone who had no clue about haulage I think I did okay!! Your
support and guidance throughout was incredible and I could not fault the presentation of the course so thank you very much. Secretly I loved the challenge of a new education course so thank you again!!

August 2021









Louise
Killeshal Precast has worked with Yvonne Sheehan of KM Driver Training Ltd T/A ADTA since 2010 in the area of transport management, tachograph training and consultancy.

Yvonne has put in place tachograph systems for downloading vehicles and driver cards.

Trained two transport managers successfully in CPC Transport Management in Road haulage operations.Trained & advised drivers on how to use the tachograph cards and VU in the correct manner.Liaised with our transport manager on tachograph analysis and assisted in issuing infringement reports to drivers.

We have found Yvonne to be extremely organised and effective in her approach to training, excellent knowledge of the tachograph & maintenance systems and nothing is any trouble.

Yvonne continues to consult with us on a regular basis and should issues arise Yvonne is always our first call.

Having the correct systems in place has made the running of the company much easier and ensures we run a safe working environment for all our drivers. We are kept up to date regularly with changes in legislation and have confidence in knowing we are compliant.

We would have no reservations in recommending Yvonne for similar work.

Conan Curley - 2018
We regularly engage the services of ADTA Consultancy and always receive excellent customer service.
 
Yvonne delivers clear, concise training and is always on hand to help with any queries or issues we have.
 
We highly recommend ADTA Consultancy and look forward to working with them in the future.

Lakeland Civil Engineering - Pamela Feery March 2021
I have known Yvonne Sheehan for over 10 years. In that time my respect for Yvonne as an educator and business owner has grown to a very high level.

With my academic experience now at PhD level, and teaching experience which has spanned multiple institutions and indeed countries, without doubt I can say I have not met any educator who approaches their work with such vigour as Yvonne.

She has an absolute passion to see her students excel, no matter what level they are comfortable studying at. I can speak with confidence on this as successfully completed the C.I.L.T Passenger Transport Management examination under her guidance.

She made this challenging program an enjoyable, rewarding and interesting experience.

Equally the drive, passion and resilience for her business which I have noticed on numerous occasions is as strong as I have witnessed from any business person.

Another unique trait I have also become aware of in Yvonne is her rounded approach to her life. She works at a high level in order to see her students perform to their full potential and keeping her successful business in growth, family life never gets taken for granted. She has strict boundaries on this which never blur, to her testament.

I have no hesitation in recommending Yvonne for consultation and training

Barry Jones Doctoral Researcher Aston University - 2018
Oxigen Recycling Pat Nagle – I have worked with Yvonne & the ADTA team since 2012, during which time Yvonne has provided our business with excellent support in the areas of tachograph, maintenance, driver's hour's rules, issuing infringement reports to drivers, tachograph analysis, driver cpc training, transport management training and legislation.

Her work has been a major factor in our business safety and success, helping it to achieve high standards in driver behaviour and safety.

We have found Yvonne to be hardworking, professional, flexible with her time nothing is too much trouble.

I can confidently recommend ADTA as a solid and reliable supplier, and experts in their field of training and customer service.

Yvonne has worked as consultant Transport Manager in Road Haulage operations in our 4 main depots. Furthermore has advised and given consultations in the following areas:-

Training and evaluation of drivers and transport managers.Issuing infringement reports and follow up training with drivers.Keeping Oxigen abreast with all legislation,Represented Oxigen Recycling for court on tachograph analysis.

We would have no hesitation in recommending Yvonne to other companies and will continue to work with Yvonne for many years to come.

Pat Nagle, Oxigen Recycling - 2018 to date
It is my pleasure to submit this recommendation on behalf Rover Coaches. I have personally known and worked with Yvonne Sheehan for more than twelve years.

Over these years we have worked on many areas of driver training, supervision and management. We have found Yvonne to possess the knowledge, ability and moral character to own and operate one of the few finest full service driver training companies that we have had the pleasure of working with. Yvonne is exceptionally competent, professional and very good to work with.

It is based on this association and proven success that I can recommend Yvonne along with her highly qualified trainers for any training they would agree to undertake.

Rover Coaches have used ADTA and specifically Yvonne for the following:

• Drivers annual CPC

• CPC transport management training

• ECO driving

• Tachograph training.

When we had drivers available for instruction we found them to be very flexible in their time. Our drivers have gained greatly from the tuition received.

We would recommend them as a company with whom we have worked with and will continue to work with in the future.

John Farrell, Transport Manager
Would highly recommend Yvonne and the team at ADTA as a one stop shop for all your transport queries and training needs, I myself had hands on training with Yvonne and found her to be very helpful, friendly and professional throughout the whole process

Brid Mullane (Fleet and Procore Manager - Conack Construction Ltd)
Cannot recommend this company enough. Whether you are trying to find your way through the maze that is the CPC system or if perhaps you are looking to up-skill in the transport industry you need look no further. This is a highly organised, experienced and professional company who are very approachable and helpful.

They offer a variety of courses but for me they made sense of the CPC requirements and training and put me back on the right track

Shane Broughal (Packhorse)
Positive: Professionalism, Quality, Responsiveness

 

ADTA has been our service provider for annual driver assessments and driver training for a number of years.  Yvonne is totally professional in everything she does and her knowledge is second to none. Our drivers really buy into her approach so we get maximum return on our investment.  ADTA have always worked with us to provide training at a time that suited our business and this always ensures minimal disruption to our service delivery.  Highly recommend Yvonne, Lorraine and all the team at ADTA for all your driver training needs.

Bob - June 2019
GET IN TOUCH 📲
accounts@adta.ie
yvonne@adta.ie

044 9345740
086 795 8001

Davitt House
12 - 14 Dominic St
Mullingar
Westmeath
Ireland
N91X52E